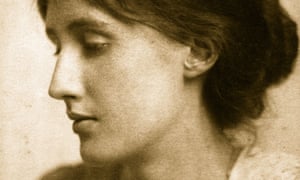 Virginia Woolf
As February draws to a close, I am sneaking in with a quick blog post to celebrate #FeministFebruary as I only discovered its existence the other day. Coincidentally, I am reading Virginia Woolf's book A Room of One's Own (1929) at the moment, a glimpse into the brilliant mind of one of the most ardent and articulate feminist's of our modern time. A few things really struck me as I was reading yesterday and I'd like to share them. Upon being asked to speak about women and fiction, Woolf finds herself in the British Library near where she lives, researching the subject. She is puzzled as to why, during the Elizabethan age, so many men were producing literature (both of merit and excruciatingly bad) whilst women, it seemed, were not producing writing, and nor were they being written about. So what, exactly, were women doing?
Woolf goes to a shelf, finds a book entitled History of England by a Professor Trevelyan about women during this period. When she looks up 'women' in the index, she is first directed to 'Wife-beating.' This was, she reads, the '…recognized right of man, and was practised without shame by high as well as low.' Next, she reads about women and marriage, that if a woman refused to marry the man of her parents choice, it was very common to be '…locked up, beaten and flung about the room, without any shock being inflicted on public opinion.' Furthermore, the Professor states, 'Betrothal often took place while one or both of the parties was in the cradle, and marriage when they were scarcely out of the nurses' charge.'
WOW. Does this make you feel very, very lucky to be alive in this day an age rather than being married off as a child and flung about the room by both parents and husband? It certainly makes me feel hugely grateful to have been born in the 1970s rather than the 1470s. And YET…see this beautiful woman?
I met her here in India about a month ago. Her marriage was arranged as soon as she was born, essentially when her gender was ascertained. At the age of two years, she was officially betrothed, and the day after she reached puberty, she was sent to the house of her (much older) husband. And if she had refused to go? I can bet any money that she would have been '…locked up, beaten and flung about the room, without any shock being inflicted on public opinion.'
This is not the middle ages, this is modern day India. Sadly, it's not unusual. Child marriage is officially outlawed (as is violence against women) but it is still practised widely. So, what to do?
Education. The more girls that are educated across the globe, the more they will learn about gender equality and feel empowered to speak up. There are so many things we can do, but here are a few ideas:
☆ Look up organisations that support girls' education and think of ways that you, your kids' school or your community can get involved
☆ Tell your children about lots of positive female role models throughout history, especially if you have boys.
☆ With the best intentions in the world, I think we're all guilty of gender stereotyping to some degree. Check yourself whenever possible. Big boys can cry and why should a girl have to look pretty in a dress when she goes to a party?
☆ There are so many organisations out there, but I particularly like A Mighty Girl which has a huge database of info & products about 'smart, confident and courageous girls.' To reiterate, these need to be just as much for boys  as girls, otherwise how can anything ever change?
I'd love to know if you have any other ideas about how we can make this a more gender equitable world, or any good book recommendations to support this?
I'll leave you with a video of Robin Stevens (who happens to be my eldest child's favourite author) talking about Feminist February and some brilliant book recommendations to celebrate #FeministFebruary.
Thanks for reading!
If you enjoyed reading this blog post, complement it with a reflection on the lack of books written about women in prize-winning literature & what happened when I spoke to a group of students about reading and writing in South India.
https://rebeccastonehill.com/wp-content/uploads/images-13.jpeg
152
331
Rebecca Stonehill
http://rebeccastonehill.com/wp-content/uploads/mtbsdpgw.bmp
Rebecca Stonehill
2018-02-26 16:48:08
2018-02-26 17:14:39
#FeministFebruary - A shout out from India