✰ Caveat – Before anyone reads a word of this, the following blog is not intended to make anybody feel guilty. Guilt is such a counter-productive, ungenerous emotion. It leaves no space for change, for reflection, for openness. Everybody has their own realities and family / personal /professional circumstances that they are trying to balance and I am not writing this to give anyone a guilt trip. This blog (and all my blogs) are about scribing my way through some thoughts and reflections and, I hope, inviting people to respond and debate. ✰
So, something I've been reflecting upon a lot recently is my environmental footprint. I've been concerned for a long time, like so many of us, about the continued degradation of our environment and biodiversity loss. But there was something about being forced to stop travelling over lockdown that made me take that further pause; to really step back and take a long and undeniably painful look at what I'm doing as an individual, what I'm not doing and what I can do better at. This is a topic fraught with high emotion and controversy and I've put off writing about it for many months. As I've said in the title, this is not an easy blog post to write. But sometimes the hardest things to write are the most necessary.
I love travelling and this often (though not always) involves air travel. Let me frame my desire to travel a little more clearly:
I grew up hearing stories from both my parents about their incredible journeys around the world, especially my mother who joined the 'hippy trail' in the 1960s, travelling to such far-flung places as Afghanistan, Colombia and Syria. She also hitch-hiked all the way down to Crete from Cambridge (providing the inspiration for my third novel, The Secret Life of Alfred Nightingale). My father lived in Switzerland and the mountains were a second home for me, a simple jump on a plane to Geneva and a short drive onwards from there.
As soon as I had the chance, once school was out of the way, I eagerly bought my first rucksack and went and worked on a kibbutz in Israel with a friend before inter-railing our way back to England. To say I got the travel bug would be a vast understatement. In the following years, I saved and journeyed to Peru, Bolivia, Jordan, India, Sri Lanka, Nepal, America to visit family, various countries in Europe (I lived in Spain for two years), Mexico & Guatemala (where I met my husband). I even worked for a travel company in London for two years organising tailor-made tours to the Indian subcontinent which offered further trips to India, China and the UEA. I felt most at home, most 'me' when I had a rucksack on my back and the world at my feet. With my husband and growing family we lived and worked in both India and Kenya and when our five years in Nairobi came to an end, what did we do? We bought our kids small rucksacks and spent months travelling round India whilst (very loosely) homeschooling.
Travel, put very simply, defined me. I have met some of my closest friends – not to mention my life partner – whilst away from my home country. I just couldn't imagine my life without it and didn't even want to try to imagine that. I am very much British (though with an American Father of Polish Jewish heritage), and yet probably because of all the time I have spent travelling, I've never felt particularly British. I love meeting people from different parts of the globe and backgrounds and have always enjoyed the cultural exchange this can bring. I didn't study Anthropology at university for no reason.
Let me pause here and take a deep breath. Reading back over the web of lines I have trailed across my planet, there are three important things I must acknowledge:
My historical environmental footprint is huge. It is COLOSSAL. I cannot change that.
2. I recognise my enormous privilege in all of this. In fact, that word enormous doesn't even come close to the immensity of my privilege.
3. I cannot change my historical footprint. But I CAN change my footprint moving forwards.
Going back to point number 2, the aviation industry is responsible for around 5% of global emissions, including the gases and water vapour trails produced by aircraft (according to the Transport + Environment Thinktank). Yet only 5% of the global population can access this privilege to fly. The IPCC (Intergovernmental Panel on Climate Change) recommends that on an individual level we should not be exceeding more than 2.3 tonnes of CO2 annually. Obviously, it depends where we're flying to, but just one flight alone can smash that, and that's before we've even looked at the footprint of our food, clothes, homes etc etc.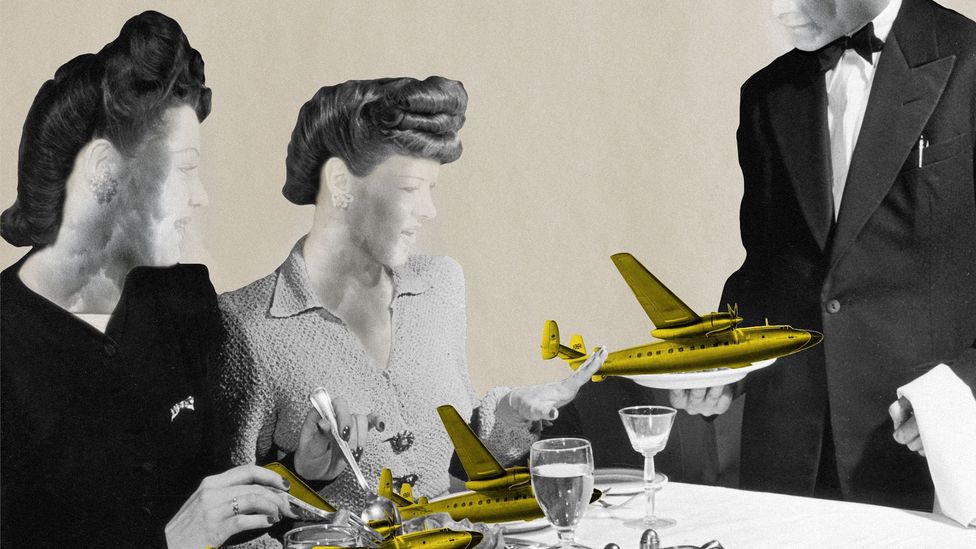 So what do we do? As I said in the introduction, it's not as simple as all of us stopping flying. Obviously, this is not going to happen (or not any time soon). Looking at my own reality, even if I take holidays for the sake of them out of the equation, I have a sister who lives in the US, another sister in Switzerland, a brother in France and some of my very dearest friends are in Kenya, Guatemala and the US. If I said point-blank that I was never going to fly again, I would have to wait for people to come to me here in the UK on…yep…airplanes. So you see? It doesn't work.
But this doesn't mean I don't have a choice. I DO. I cannot unthinkingly keep jumping on planes. I have done that for the first half of my life and it needs to change for the second half. As I said, the pandemic had forced me to hit the pause button on my incessant travels. I haven't been abroad now for over two years, by far the most time in my entire life (ahem, speaking of that privilege…)
What I want to do now is travel way more mindfully, firstly asking myself if I really have to take that trip. I mean, really. And if the answer is a resounding yes, then is there a way I can limit my carbon output by travelling in a different way? I'm thinking along the lines now of travelling less and going for longer. I get it, that this in itself smacks of privilege (yep, that word again – it keeps coming up) – I mean, how many of us have that time to travel by train to Spain, for example, rather than catching a flight (not to mention the cost – air travel is invariably cheaper these days).
I know there is no simple answer to any of this. It's natural that we want to live our lives to the full; I certainly do. After all, our lives are fleeting and we only get one shot at all this. I also know, deep in my bones, that our planet is in crisis. I can push this uncomfortable thought aside for as long as I choose, but sooner or later it will come back to confront me. I want to be a good ancestor to the generations yet unborn, and continuing to travel in the way I have done for decades doesn't feel supportive of this. In his book The Good Ancestor (2020), philosopher Roman Krznaric frames this in terms of 'cathedral thinking'. I love the imagery of this, that we are reorienting the future not for our own benefit, but for the benefit of our far-off descendants. This is a similar concept to describe epic projects such as medieval cathedrals that were not completed within the lifetimes of those helping to build them. But they knew that they had to start right away, in order for their project to flourish and to be of benefit to future generations.
For the record, I am not saying I won't fly again. I will. I will also not tell my own children to not fly; that would feel grossly hypocritical given my own liberal globe trottings. But we will have conversations about ways to reduce our footprint if and when we decide to travel. And that includes deciding whether we need to get on a plane at all. The time has definitely come for me to reassess my relationship with air travel.
I will, I know, need all the cathedral thinking I can muster.
Thank you for reading this. I really would love to know your thoughts on the above. Please stay tuned for Part Two of this blog post (currently brewing in my head) in which I talk about how all of this is connected to my writing.
http://rebeccastonehill.com/wp-content/uploads/IMG_1651-scaled.jpeg
1707
2560
Rebecca Stonehill
http://rebeccastonehill.com/wp-content/uploads/mtbsdpgw.bmp
Rebecca Stonehill
2022-01-20 18:18:51
2022-02-23 21:00:44
This is not an easy blog post to write