As we reach the middle of 2017, I thought it would be fun to do a short review of my four favourite reads of the year so far. After all, I am first and foremost a reader, and my love of the written word has, over the years, helped carve my path into writing.
So, without further ado, I give you four fantastic reads, all of which I would highly recommend you to read:
1) Cutting for Stone by Abraham Verghese
2) Four Letters of Love by Niall Williams
3) Some kind of fairy tale by Graham Joyce
4) Beloved by Toni Morrison
This is a great, big doorstopper of a book and I approached it with some trepidation. Turns out, I needn't have worried. It is the vastly talented Verghese's debut novel which is, frankly, hard to believe given his flair and confidence as an author. Set in Ethiopia from the 1950's to the present day, it is the moving story of twin brothers and how their relationship changes against the backdrop of political instability and one girl who has been in their lives for as long as they can remember.
I could not stop reading this book. Neill Williams' prose drips, quite literally, like honey. I suspect that no matter what the story had been about, I would have been hypnotised by his writing anyway. But, like all good writers, Williams has created a cracking story to boot. At heart, this is a love story, charting the lives of two people who lives at opposite ends of Ireland. As we are drawn into their tales filled with despair, magic and miracles, the reader roots for our unlikely hero and heroine to meet. But how will it ever be possible?
I found this book very intriguing. The reader is invited into a world in which things are not quite as they seem…or are they? All we know at the beginning is that a girl who vanished at the age of 16 without a trace turns up at her family house twenty years later on Christmas Day. Everyone is overjoyed to see her, as she had been feared dead for many years, but the strangest thing is that she barely looks a day older than when she disappeared. She has a story to tell of where she has been, but will anybody listen to it?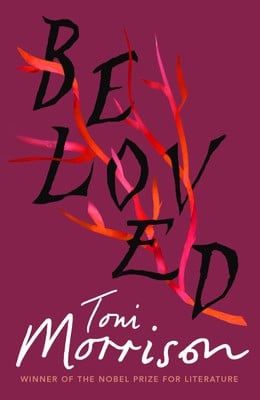 This was a really difficult book to read. It was sitting in my bookshelf for some time and I was putting it off, though I wasn't sure why. Have you ever watched 12 Years a Slave? Well, if you have, this is the literary equivalent of it, but much harder hitting as you stay with the characters for more than the length of a film. Morrison's book won the Nobel prize for literature and, having now read it, I can see why. She takes great risks, not only with the themes of the novel but also with her play on words. I urge you to read it; as I said, it is painful in many ways. But once you have closed the book, you know only too well that you have just completed one of literature's great pieces of work.
Thanks for reading this! If you do read any of the above, I'd love to know what you think of them.
My latest Amazon review for The Girl and the Sunbird:
'I loved every second of this story and felt like I was saying goodbye to a friend when it finished. The author immerses you in the places and people, you really feel like you are in Kenya and experiencing every step of Iris' journey with her. I could not help crying on the tube reading this story! It's beautifully written and compelling from start to finish.' EC Wills
http://rebeccastonehill.com/wp-content/uploads/cdn.indiewire.jpg
478
680
Rebecca Stonehill
http://rebeccastonehill.com/wp-content/uploads/mtbsdpgw.bmp
Rebecca Stonehill
2017-06-29 14:56:43
2017-06-29 14:56:43
Four 5* Books from the first half of 2017